Beach Retreat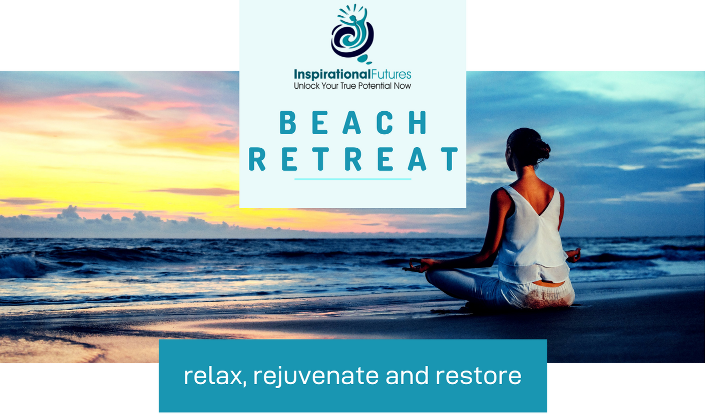 Beach Retreat KZN
Take Your Life To The Next Level With A New Improved You
19 to 22 May 2022
Go On An Inner Journey To Be Yourself Again...Shining Yourself Up, While Appreciating And Experiencing The Most Inspiring Beach Destinations
Benefits of our retreats
Mindfulness - discover how mindfulness can change your life
Find yourself and know who you are
Breakthrough chains that bind you
Become more present to live in the now where your true power resides
Raise your emotional intelligence to be more proactive
Learn what tools work for you and improve your life
Learn daily mindfulness techniques to manage and reduce overthinking, stress, depression, anxiety, anger, fear, doubt, hurt and more
Learn from Experts who understand what you are experiencing, who have been through trauma's themselves and turned their life around for the better;
Find your purpose and have meaning;
Reach higher states of consciousness/awareness and learn how to also do this in meditation
Your life and your choice to hit that internal reset button to a life you would love to live
Traumas and patterns of behavior
Life difficulties
Beach locations around the world that will inspire you
What will we be doing:
Finding balance between what matters to us and having fun.  And then allowing the flow.

Journaling

Create a masterpiece you can bring home with you as a reminder of your achievements

Time out in nature

Activities that will raise your awareness, your senses and reconnect with yourself and with nature

Sharing and knowing you are not alone - you are with like-minded people who have had their struggles and are on a journey of healing too
What You Get For Your Money: 
An 8-week line-up of meetings that will jump-start your transformation (inclusive in the price) with two qualified and experienced experts:

Valuable information as well as guidelines to cope until we meet for the retreat

Become a pro at manifesting your desired outcomes

Journaling, discovering, and healing

Master various skills and tools that help you cope from day-to-day;

A 3 night, and 4day getaway at Salt Rock Beach Hotel on Kwa-Zulu Natal's Dolphin Coastline at a luxurious hotel.  Give yourself the best and be the best.  Nestled on the tropical palm-fringed, golden shore of the Indian Ocean embodies everything that a resort has to offer, without losing that incredible and unique home-away-from-home feel;

Great food for breakfast, lunch, and dinner;

Gift pack to the value of R350-00 plus an additional gift pack worth R500-00 if you take the early bird payment special;

Fulfilled events that bring balance to your day;

Never-to-forget board filled with your memories from this enlightening experience;

Price includes return flights from Johannesburg to Durban;

Learn tools that will help you cope from day-to-day;

Deposit of R7,000-00 to be paid by 28th of February 2022;

Raise your energy;

Meet like-minded people;

Find yourself again - you deserve it;
1. TIME TO REFLECT, RENEW AND RESTORE
A retreat can be life-changing, as it provides you with time for yourself to reconnect, to bring back the zest, the joy of life, and to gain clarity to make more meaningful decisions in life. According to a research study published in Translational Psychiatry (Nature), regular holidays only bring about short-term improvements in well-being; whereas going on a week's yoga and meditation retreat can improve metabolism for the long run.
Jiddu Krishnamurti, a famous spiritual leader, and philosopher explain it clearly: "I think it is essential sometimes to go into retreat, to stop everything that you have been doing, to stop your beliefs and experiences completely and look at them anew, not keep on repeating like machines whether you believe or don't believe. You would let fresh air into your minds."
2. AWAY FROM YOUR HOME AND DAILY ROUTINE
Wellness retreats are usually situated in serene locations close to nature, offering you the perfect setting and space to forget about the hustles of life and unwind. At the same time, if you are curious to explore the surroundings and new cultures, excursions are also offered in the program.
3. A SHIFT TO A HEALTHIER AND MORE CONSCIOUS WAY OF LIFE
A holistic approach to retreats, combining healing therapies, yoga, meditation, healthy meals, and a soothing environment tends to shift people towards a more conscious and healthier approach to life. After a Retreat, participants tend to return to their busy, demanding lives with a sense of renewal, empowerment, and clarity. The experience gained helps them make a more conscious decision in life. They learn to factor in healthy practices without feeling guilty about taking time out for themselves.
4. NATURE ALLOWS YOU TO UNWIND
As human beings, we are part of natural ecosystems and depend on them for their survival. According to a recent study, in a rapidly changing environment and with increasing urbanization, this dependence is challenged. Natural environments affect human health and well-being both directly and indirectly. Nature provides opportunities for stress recovery and physical activity. One of the great advantages of going on a retreat is that it offers you proximity to nature allowing to reconnect with the healing elements of nature.
5. ACCESS TO EXPERT ADVICE
Retreats include yoga, meditation, healing treatments, or counseling sessions by professionals who support you to find the balance and the sense of wellbeing. These sessions are personalized based on your needs, your condition helping you improve, but also provide you with simple tools and practices to take home with you to integrate into your daily routine.
6. UNPLUG FOR IMPROVED DECISION MAKING
Did you know that multitasking, the addiction to digital stimulation lead to poor decision-making? In an era of email, text messages, social media, we often find ourselves doing several things at once, however, this continuous multitasking can have a negative impact on us. According to Earl Miller, a neuroscientist at MIT the constant external stimulation, multitasking has been found to increase the production of the stress hormone cortisol as well as the fight-or-flight hormone adrenaline, which can overstimulate your brain and cause mental fog or scrambled thinking. Mindfulness, meditation is exactly the opposite; it's the act of dedicating conscious time to your actions so you make good decisions.
A retreat allows you to unplug, in addition to practicing mindfulness through meditation and yoga, your decision-making skills are enhanced. So, for your next holiday, how about a retreat to allow you to unwind and reclaim the joy of life.
About Your Facilitator: Sonja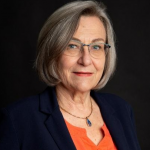 Sonja is an Internationally accredited NLP Master Life and Transformation Coach.  With a degree in Integral Traumatology, she is well versed to deal with trauma and stress situations. Her approach is to encourage wholeness in being thereby promoting wellness with joy and happiness.  Sonja specializes in unique and highly effective trauma intervention treatments.
With over 15 years of experience, Sonja has developed effective counseling and coaching services that provide an immediate physical and mental resolution – restoring the individual to normality and allowing you to gain control of your day-to-day living.
"When people suffer from negative emotions or stress-related feelings, rational thinking tends to have a distorted perception of the world"
As a life and transformation coach, Sonja discovered her passion for empowering people through her own life experiences. Through the use of efficient and innovative techniques, she provides expert guidance through step-by-step healing processes which allow people to be able to see life more colorful and clearly focused. An altruist in many ways, one of Sonja's greatest joys is seeing another person discover their unique purpose and life they were meant to live.
"I see all the blessings in my life and find myself experiencing joy and happiness constantly."
About Your Facilitator: Debbie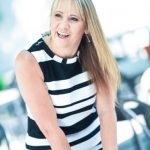 I am an experienced Master Transformation and Career Coach, certified by the Transformation Coaching Academy, a member of the International Coaching Registrar and I have five years' experience in Transformation Coaching both in the United Kingdom and South Africa.
With over two decades of communicating and interacting with personnel at all levels, I realized that too many people face depression, anxiety, many fears of failure and even success, much self-doubt, anger, not knowing their purpose or reason for existence, and therefore lack of belief in themselves.  They have no direction and clarity of where they are headed in life and aimlessly go along from one year to the next on autopilot.  This has a serious impact on people's emotional wellbeing and in turn, affects their physical well-being.  Work pressure and family situations are negative, thus inhibiting people from living their best lives.
The in-depth knowledge I gained decided my own future career path, and I became determined to assist those who needed guidance in order to live fulfilled lives.
In 2015, having earned my Certification as a Master Coach, Transformation Coach, Life Coach, Neuro-Linguistic Programming Practitioner, and Negative Emotional Therapy Practitioner, I founded Inspirational Futures, an organization dedicated to guiding all those who have reached a turning point in their lives and who are seeking positive and long-lasting transformation.  Powerful coaching tools are used by a team of specialists in their particular fields to break through fears and negative, limiting beliefs holding people back in their lives.
I use the principles I learned – in addition to my own life experiences and growth – to apply tailored solutions to unique situations with verified success.
Inspirational Futures also provides people with the necessary tools for financial freedom and transformational coaching that will help them to know and understand their hierarchy of values.  The provision of skills for successful goal setting is powerfully liberating.
I am proud to have encouraged many people to reach a breakthrough in stress, anxiety, depression, and low self-esteem while raising people's emotional intelligence.  I am also inspired to guide others to follow their purpose in life so they may live a more fulfilled life.
The outcome, which is my true passion, is to successfully inspire people to unlock their true potential which will lead them to live a life they love from day to day.
Only A Few Spots Are Available.  If This Page Is Open It Means Spots Have Opened Up For A Limited Time
The Improved Retreat is ONLY for people willing to do the following: 1) Play full out 2) Push past your own limits 3)  Take responsibility for your own life and raise your self-worth 4) Have fun and experience peace of mind 5) Meet like-minded people. If you can comfortably do these five things, this may be a perfect fit for you.
This is for anyone who would like to turn their life around and shift to a new improved you.  You have the opportunity here to reset and learn tools that will help you from day to day.  Stop comparing yourself to others and be the person you choose to be.  Raise your self-esteem. Know what your purpose is and become unstuck.  Are you ready to collaborate with the greatest experienced minds to take you to the next level?
The Bonus You Receive When You Book The Early Bird Special By The 25th Of March 2022:
What you receive free:
Art piece to take home with you that will inspire you to after the retreat;

Gift bag worth R500 packed with goodies that will maintain your desired states

Peace of mind that your spot has been booked and you are on a path of self-discovery

Feel liberated and inspired
This Group Is For The Up And Coming Who Are Focussed, Determined To Learn Something New, Ambitious, And Willing To Make The Change For A New Improved Life
Ambitious, And Willing To Make The Change For A New Improved Life
Learn from thought leaders who have made it, regardless…
We offer practical and easy to use tools to cope in challenging times
Learn From Two Professional Coaches, Who Transformed Their Own Lives And Now Fulfill Their Lives By Helping Others
Reserve Your Spot Today To Learn From Experts how they mastered their own lives. Join us from 19 to 22 May 2022 for a local beach retreat.
Covid regulations
International Outbound Flights
All trips are subject to the travel requirements of the country of destination, a passenger must provide the operator with a valid negative PCR test certificate or a valid negative COVID -19 test certificate from an accredited laboratory, obtained not longer than 72 hours prior to flight, certified by the South African Health Products Regulatory Authority ( "SAHPRA ") and South African National Accreditation System ( "SANAS ");
Inbound Flights To SA
International flights to and from the Republic, as well as domestic flights within the Republic, are permitted in terms of regulation 75, read with regulation 76(2)(a) of the Regulations.
With effect from the date of publication of these Directions [3 December 2020], international passenger flights to and from the Republic shall be permitted, subject to the following conditions:
(a) A traveller must provide a valid negative Polymerase Chain Reaction ( "PCR ") test certificate, obtained not more than 72 hours before the date of travel from an accredited laboratory and in line with World Health Organization requirements or equivalent local accreditation authority, South African Authorities reserve the right to verify the authenticity of the presented PCR or COVID-19 test certificates;
(b) in the event of the traveller's failure, for whatever reason, to submit a valid test certificate in terms of paragraph (a), as proof of a negative PCR test or a valid COVID-19 negative test status upon arrival in South Africa, the traveller shall be subjected to a compulsory quarantine or undergo COVID-19 testing in line with regulations.
The Covid Regulations may vary in accordance with the country's law, that we are hosting in. Most countries require you to be fully vaccinated, such as the United States of America, Australia, England, amongst others. However, while on the trip, you will be required to adhere to the COVID regulations of the country in which the retreat will be held.
Once you register, you will receive an updated form with all details that you will need to know about the country that we are going to retreat to for that year. In the form, the COVID regulations will be outlined, Visa requirements, popular tourist attractions around the area, locations of restaurants, spas, and other recreational services available in the area.
Please ensure that you are in possession of a valid passport.
Disclaimer
In these unprecedented times of the COVID- 19 virus, please be aware of the following:
1. Travel Insurance: If you have any questions about your insurance cover please contact the insurance company directly. Your organisers or your travel agent are not authorised to advise you on the terms of insurance and how they may apply to your individual needs or circumstances.
2. Cancellations: Should you need to cancel a booking, the cancellation and refund policies of each relevant party will apply. Airlines, tour operators and other third-party providers may impose cancellations fees, and refund rules, which your organisers or travel agent cannot alter. Your organisers or travel agent cannot be held liable for any loss or damage directly or indirectly suffered as a result of any cancellations or changes.
3. We (the organisers) reserve the right to change the venue within KZN, depending on full attendance.
4. Medical advice: Your organisers or travel agent is not in a position to provide any medical or related advice pertaining to the COVID-19 virus. Please direct medical questions to a healthcare professional and please consult reputable and up to date advisories regarding safety to travel to any particular destination and best practice precautions while travelling.