Systemic Skills Development 1st Year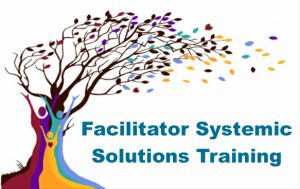 Systemic Skills Development is an enriching experience that grows and grows.
To become a facilitator commitment to the process is gained by following a two-year program with completion of a minimum of 5 modules plus ongoing practical training.
Your foundation training year comprises the following modules.
Systemic Skills Introduction
Systemic Skills Development Basic Training

Family Constellations Foundation Training

Systemic Skills Development Foundation Training 
PLUS
12 months of practical training via Zoom/In-Person
All workshops and retreats are excluded.
Additional modules, such as Trauma, are not included in the foundation training year.
However, as a facilitator trainee, you will be able to enroll in additional modules at a reduced rate.